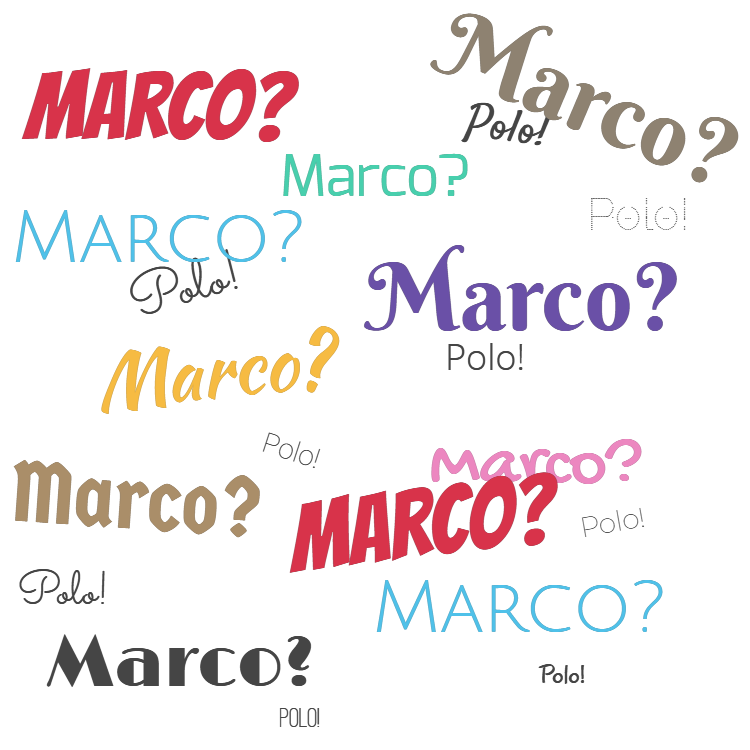 Have you every played the Marco Polo game? This can be the same game you play in locating your customers.
The truth of marketing lies in the ability to find your ideal customers. Sometimes it's the biggest game of hide and seek, but research and due diligence will pay off.
How to find your customers.
Finding your customers actually starts before you have a service or a product and was probably partially started without you even thinking about it. For example, if you have a chiropractic business you know that your service is better health, pain relief and adjustments. But the depth of your service and clientele can go much deeper if you have a specialty or a need in your area. Maybe you deal with elderly or children. Maybe you deal in sports injuries or car related injuries. Maybe you are developing a health management around better overall health. Whatever it is you are offering finding the audience who will benefit from that offer is key. You need to start asking the questions as if you were in a consultation speaking directly to your future patients or customers. Be inside their mind as they go through dreams and ambitions, pain and suffering. You need to become the answer they seek – before they are even seeking.
How to reach your customers.
There is not one answer that blankets all services and all customers. This comes back to meeting your customer where they live. If you have an active group who is always on the go you need to find out where they are going. Business owners can get so fixated on one option that they forget there are so many others ways to reach customers. Many people have been fixated on Facebook advertising. But this is not always the best avenue for your customer. Remember to think as the customer. And never fail to think out of the box. Developing marketing campaigns around your customer. If you are that chiropractor and you are looking to reach the active set, maybe you consider billboards that are along the route to popular hiking or biking destinations. You may also consider sponsoring a 5k run. If you are targeting an active customer who is always on the go, consider reaching them via direct mail.
You need to spend time thinking about who your customer is and where to find them, allow someone to help you think like a business owner can be a crucial step. Find a strategist or consultant who will help you drill down and define who your customer is and ingenious ways to get in front of them.